We are specialist in business communications; we design, implement and support intelligent communication solutions. By partnering with Digital Telecom for your business communication, you will receive the benefit of our expertise and that of our technical partners.
We are a Unify Authorised Solution Provider. Our team is fully trained and accredited to install, upgrade, and maintain the OpenScape Business Telephone System range.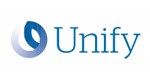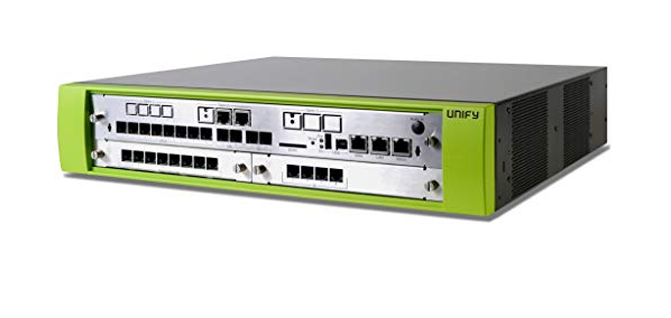 The OpenScape Business platform serves as the powerhouse for your UC requirements, providing a comprehensive range of telephony features that are essential for your business operations. With the option of being hosted in UK datacentres or as an on-premise solution with multiple chassis choices, the platform can accommodate up to 2000 users.
In addition to the standard telephony features, the platform also offers a diverse range of software solutions that cater to your specific business needs.
Unify Phone is a cloud-based softphone solution that offers versatile usage on both Apple and Android mobile devices, as well as a progressive web application on desktop or laptop PCs.
With Unify Phone, you can effortlessly carry your work environment wherever you go, seamlessly transitioning between desk phone and mobile device.
Ensure you never miss any important calls and have the option to record calls for the purpose of training or monitoring your mobile staff. The decision is entirely up to you.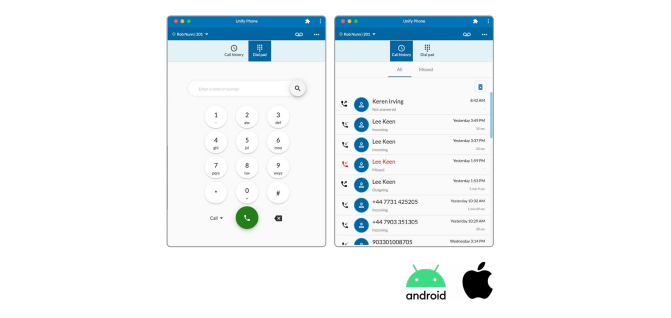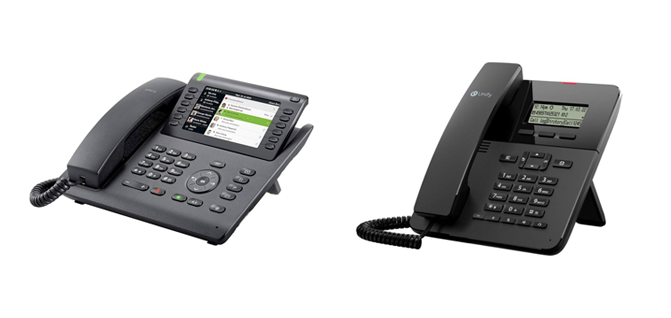 It is astonishing to observe that numerous contemporary hosted systems have overlooked the essential requirement of incorporating desk phones seamlessly. The Unify OpenScape Desk Phones not only encompass all the conventional functionalities that you have grown accustomed to, but also encompass the contemporary capabilities that will be indispensable for future advancements.
Built in Germany, adhering to German standards, these phones are meticulously designed to endure and exude an exquisite appearance on your desk.
Unify presents an exceptional selection of cordless solutions for your enterprise. Our range of cordless handsets, which are integrated with DECT technology, comprises entry-level, executive, sturdy, and even products specifically designed for hazardous environments. These handsets are fully integrated into your OpenScape Business platform, ensuring unparalleled performance and dependability for your mobile workforce on-site.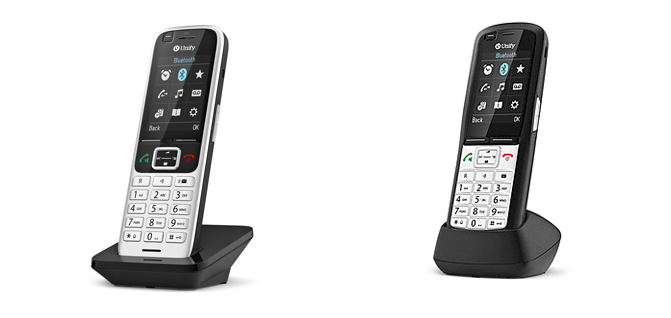 OpenScape Business Application Suite
myPortal for Outlook places all of your telephony functions within the worlds #1 email software.
Perfect for your users that are email dependant and who have MS Outlook open all day.
myPortal desktop is perfect for your busy telephony users who don't have Microsoft Outlook. Simple in design yet bringing an array of telephony integration to the user's desktop.
myAgent will help your business deliver exceptional customer service for inbound calls.Delivering sophisticated routing technology to ensure that the right call gets to the appropriate member of staff every time.
Perfect for businesses that want to deliver great service to their clients.
myAttendant is the perfect solution for your main reception position or inbound call handlers. Beautifully simple yet packed with extra benefits making the call handling process simple, easy, and effective
A great tool for the busy receptionist. A screen based console that makes their busy lives easier and enables them to deliver the best level of customer service.